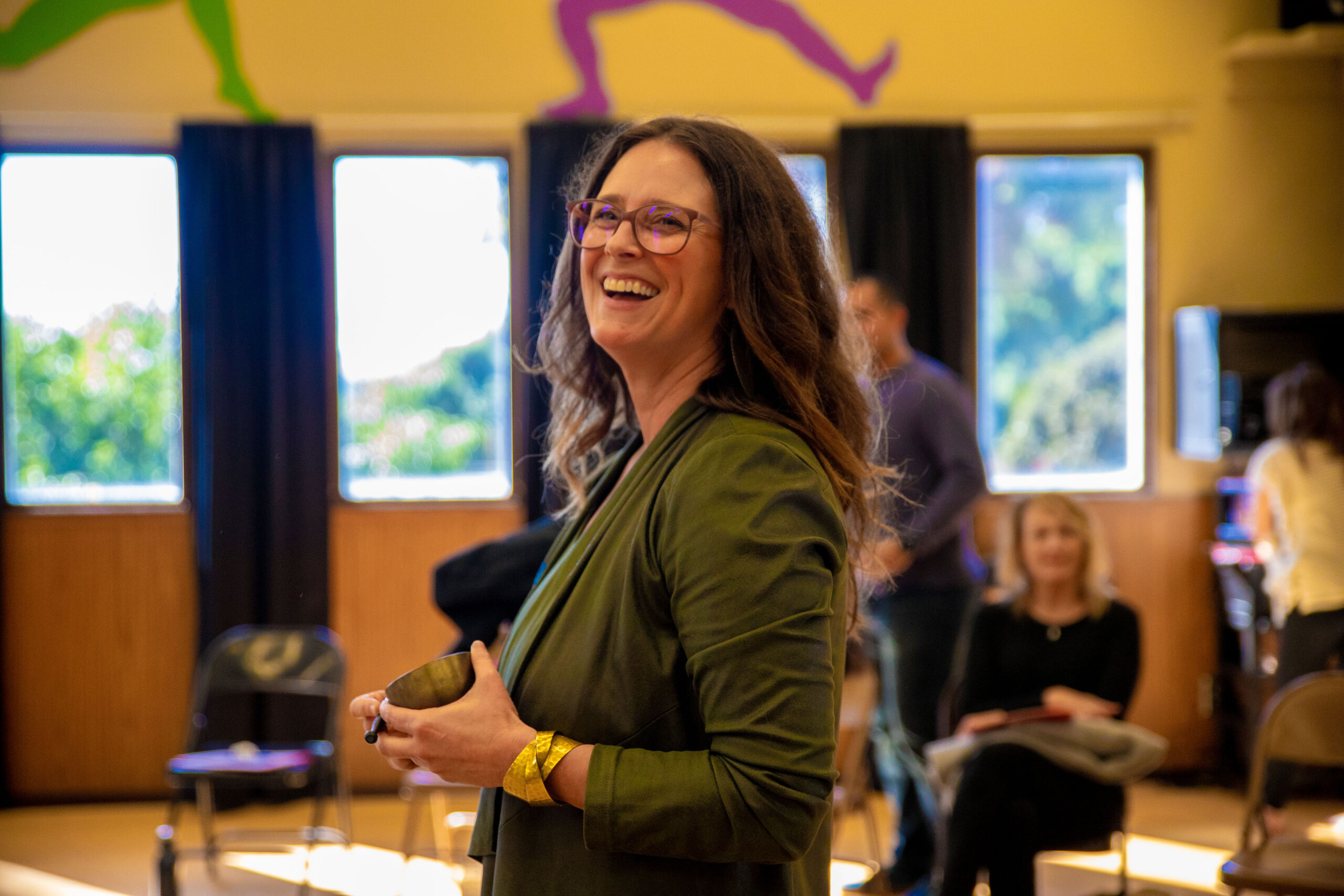 Are you done with overwhelm, burnout, toxic workplace culture, and putting out fires by yourself?
My Mission
To help leaders with big missions impact lives sustainably by putting well-being first, so that they can lead with a full tank and build a culture of community care that empowers all stakeholders to thrive.
I Help You
Get grounded in your core values, align with your purpose, build a powerful vision, and make a plan for the future.
Protect your passion, do the work you love, and be the leader you signed up to be!
Build a competent, connected, and compassionate team equipped to reach your community effectively.
Proactively create a psychologically safe and inclusive community that does the heavy lifting for you, by embedding your culture with simple, effective practices that put wellness first so that everyone thrives.
Together we foster the individual, interpersonal and institutional wellbeing neeeded for all stakeholders to flourish.
Meet Rachelle
Rachelle Archer, M.A., is an educational thought leader, award winning speaker, and visionary whose dream of supporting leaders and teams to live out their calling to reach marginalized youth impactfully and sustainably, led her to launch Artful Leadership Coaching & Consulting in 2020. Since 1995 Rachelle has been at pioneer at the intersection of arts, education, and healing, working primarily with vulnerable youth populations in expressive arts therapy, coaching & education, and creative youth development (CYD). As a founding member of The Monarch School San Diego, a unique K-12 public-private partnership, she supported youth impacted by homelessness–and the adults who serve them–for over two decades. She helped develop a nationally recognized holistic model for educating unhoused youth, specializing in arts-based approaches to community building, student and staff mental health, SEL, and leadership development.  Since 2018 she's been supporting parents, schools and community-based organizations with healing-centered training & retreats, leadership coaching, and organizational development. Her inspirational talks and experiential workshops have been featured by SDSU, BOOST Collaborative, The Attachment Trauma Network, and The National Guild for Community Arts Education, and Birth of Brilliance, among others. Rachelle's work is deeply rooted in her values: everyone can be a leader, humans thrive in community, and the well-being of that community starts with us doing our inner work first. 
Looking for a consultant who really gets it? Look no further.
Rachelle has hands-on experience as a mental health practioner and educator working with high-needs youth individually and in the classroom, as well as years of building and supervising teams, developing programs, systems design & implementation, and organizational leadership in nonprofit afterschool, CYD, therapeutic arts, PBIS, and mentorship settings. Having dealt with her own share of toxic stress and burnout, she draws from her own healing and wellness journey through therapy, yoga, mindfulness, and personal art practice.
Ready to try something different? You're in good hands.
Rachelle's training in Expressive Arts Therapy, Coaching & Consulting from the San Diego Expressive Arts Institute and the European Graduate School instilled in her a belief in the transformative power of the arts, imbuing everything she does with creative expression & play, making her a master of experiential learning.  Rachelle is a certified coach working towards her professional certified coach credential with the International Coaching Federation. She also has extensive training in Asset-Based Approaches, as well as Trauma Sensitive & Restorative Practices in Schools. As a certified Healing-Centered Engagement Practitioner, she is sensitive to the needs of historically marginalized youth and staff, guiding collective healing processes using explorations of Dr. Shawn Ginwright's CARMA principles: culture, agency, relationships, meaning, and aspirations.
You're not alone. Join the Artful Leader movement!
Rachelle is the host of the Artful Leaders Interview Series on youtube and The Artful Leader Podcast, featuring leaders in the arts, education, healing, and social justice. Join the conversation in her FB group Artful Leaders Connect, made up of folks like you who want to make a difference in our field. Still want to know more? Read the story of Artful Leadership Coaching & Consulting here and find out where Rachelle gets her inspiration. Hint: it's you!
---
Virtual and On-Site Offerings
Artful Leadership Coaching & Consulting offers a range of engaging opportunities that energize, equip, and empower social impact leaders working in high stress, high trauma settings so that you can achieve your mission impactfully and sustainably:
Workshops & Retreats Designed for You
Create a culture of community care by starting with self-care. Pause for meaningful reflection and experience the healing benefits of mindful and creative practices that relieve and prevent burnout. Get out of isolation, reconnect, and rebuild your team. Establish common values, vision, and goals and get excited for what's next. Find inspiration by tapping into your team's passions and strengths. Empower your natural leaders to step up, collaborate, and find solutions for your unique challenges.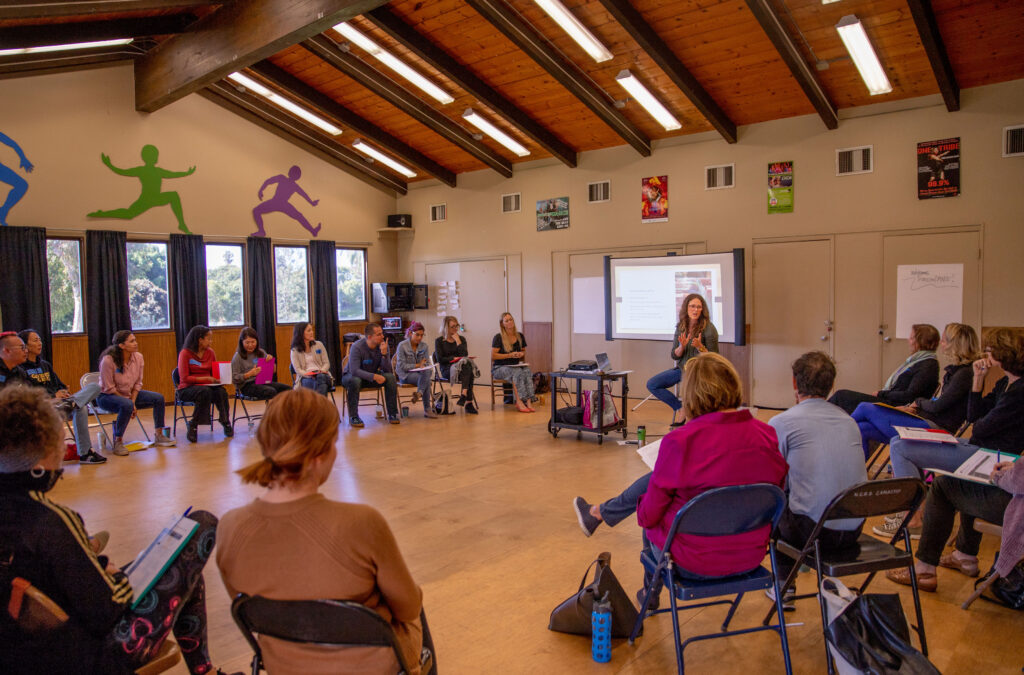 ---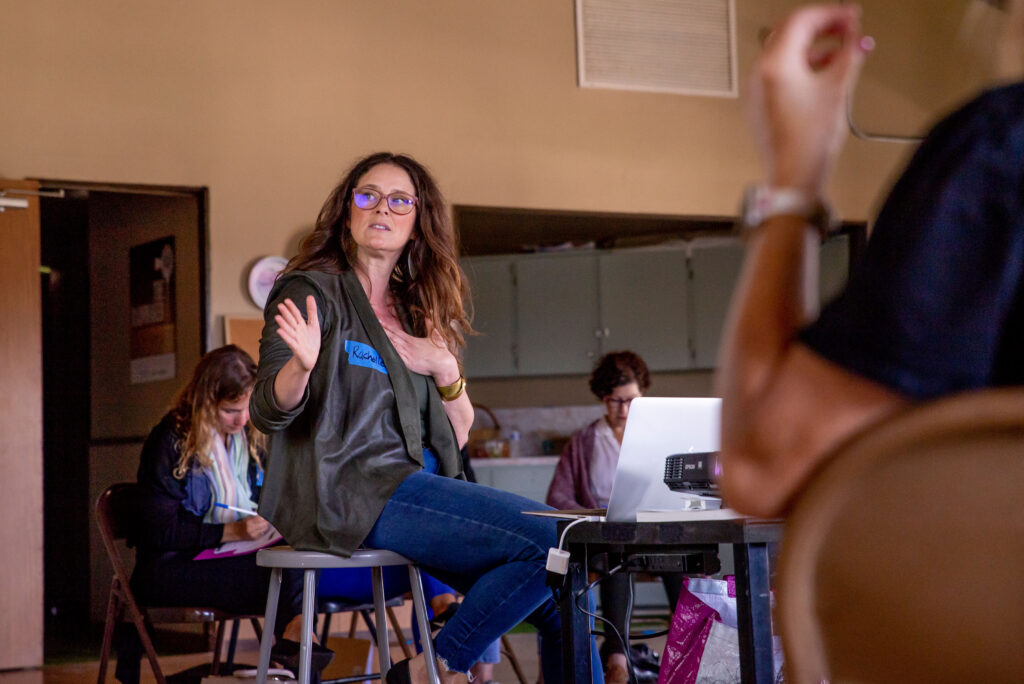 Training & Group Coaching
Reduce discipline and mental health challenges by increasing student and staff SEL. Learn healing-centered mindsets and approaches, including Trauma Sensitive, Heling-Centered and Restorative Practices, so that your those you lead and serve feel safe, included, and engaged. Get proactive and set up effective support systems to take care of your team, your community, and yourself. Equip your community with the tools, practices, and processes to thrive.
---
Leadership Coaching
You don't have to do this alone. Get support from a seasoned practitioner with 25 years of hands-on experience working with students, families, and staff, as well as program design, supervision, and organizational leadership in a range of settings. Let's build your vision together and develop the leadership skills you need to have the impact you want for as long as you want.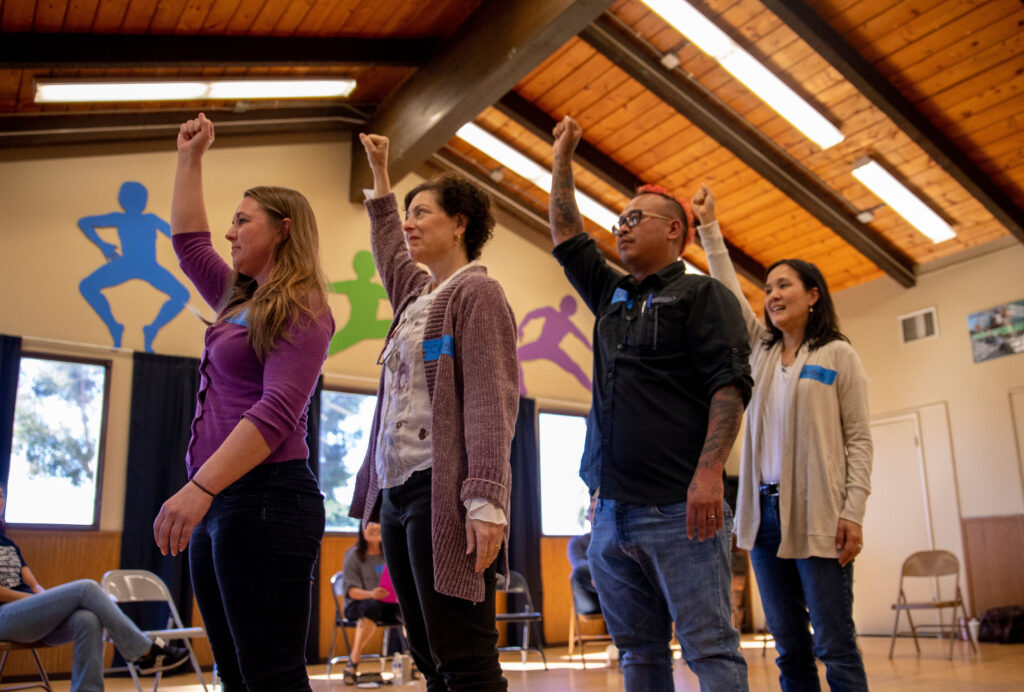 ---
What Clients are Saying
"Rachelle's training was a powerful experience for our community. She designed the day so that it informed on key concepts, was engaging and interactive, and fused creative expression with deepening understanding. The result was that our community felt more connected and more knowledgeable. We connected dots important to our work, and were individually and collectively fulfilled through the experience."
– Cat Corral, Director of TranscenDANCE Youth Arts Project
"I am so grateful for the coaching sessions I received with Rachelle. As a leader and teacher in the field of creative youth development, it can be easy to fall into a continuous cycle of giving and then forgetting (or postponing) self-care for another time. Rachelle is a present and caring facilitator with a tremendous amount of experience and knowledge in the field of education, arts and healing, and youth development. Our sessions served as a place to center self-care and conscious healing as well as receive necessary encouragement to continue my work as a youth leader, teacher, and director in the field. I highly recommend her services!"
– Jennifer Oliver, Artistic Director/ Teaching Artist, A Step Beyond
"Working with Rachelle was great. Our sessions helped me get unstuck: articulating my goals and developing language to keep me on track. She approaches her work with empathy and her own experience working as an arts professional. Her observations and offerings are clear, articulate, and supportive, and I wholeheartedly recommend working with her. It's very helpful to have Rachelle to go to for career support as a creative professional."
-Keri Jhaveri, Arts Education Connection San Diego
---
Community Partners
San Diego Creative Youth Development Network & The Clare Rose Center for CYD
The Chrysalis Monarch School's Community Center for The Arts
Arts Education Connection San Diego
Region 6 Expanded Learning Programs
Mistakes Welcome
---
Interested in learning more?